We are highly skilled roofing contractors with solutions to most roofing problems. We cover both commercial and residential platforms. Over the years, we have developed respect to quality roofing and that is why our services have been sought by many. As a way of addressing your needs, we employ use of modern technology and customer sensitive approach. Our goal is to achieve the best in nailing customer's satisfaction.
The Safety of our staff comes first above all our norms. As a result, the workers are fully equipped with the appropriate safety gears, wears, and equipment to produce an enhanced result in any work environment. Our staff also enjoys the merits of being highly qualified within their respective areas of specialization. As a result, the outcomes of the services we offer incline positively and steadily as we work throughout the years.
Our outstanding twenty years of service and performance in the construction industry has enabled us to get certified by among others, Minority Women Business-Owned Business Enterprise (MWBE). In performance journey, positivity as a philosophy has enhanced our service and performance as we take one step at a time and one move after the other. Creating major opportunities and milestones have also paid off as one of the best New York roofing contractor. The solidarity and teamwork that exists in our organization within New York and other cities branches have also rewarded us.
Clients should have all the reasons to seek our services without financial fear. In any project, we undertake, our cost estimates are far reasonable since we always try to beat any written estimate. For our empire to grow, working towards the satisfaction of our client is our priority since the feedback they give acts as our point of reference. Our price is, therefore, affordable and the best any residential roofing contractor can offer you.
How many of you have a roof that is just completely falling apart? Shingles falling, roof cracking or caving in, during rain storms it may even leak badly. Paying for major contractors such as Home Deput and other companies can be expensive and really cut into your wallet.
Well, I'm here to give you good news about your roof repairs!
I am a roofing contractor in New York. I also serve in New York, Brooklyn, Queen, Manhattan, Bronx, and Long Island. My work is a guarantee and I even offer free estimate! My work is of the best quality, for some of the lowest prices around. Don't look to digging deep into your pockets for roof repair any longer. Ican and will install a new roof in various styles and shingle materials to meet your needs and budget, including asphalt, tile, and low slope roofing systems.
My work will make your home look beautiful again. Watch as it transforms from old and worn down, to looking like it was bought brand new! Not only do I work very efficiently, but I work quick and fast. No one else in the New York City area will give you such good quality work for such cheap prices and fast work.
On top of that, the clean up is another additional perk in hiring me to repair your roofs. Your yard won't even look as if I was there. Only the repaired roof will be evidence that I even came at all.
So how do you even know that your roof needs to be fixed? Well, most generally, when roofs are broken, there will be leaks or even drastic temperature changes. The shingles will show signs of wear and tear, and even your walls inside your rooms will begin peeling paint and water spots will begin showing up on your ceiling. If any of this is happening to your home, contact me immediately!
Any individual with the aim of reviewing our initial projects are also free to go ahead. However, if a client calls our service providers, then the organization will take the opportunity of making the necessary arrangements required for the customer to view the work.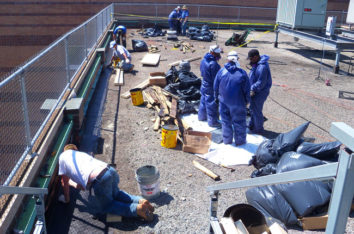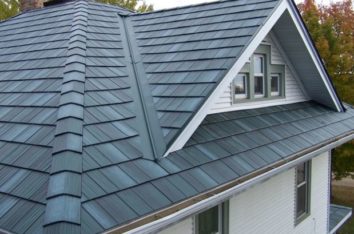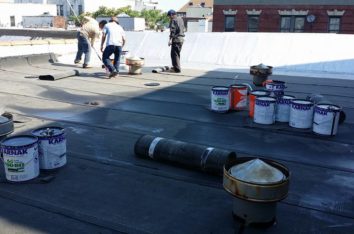 WHAT ARE YOU STILL WAITING FOR?
Our extensive roofing experience and efficiency knowledge, and specially trained and certified crew,
you can be certain that every last dollar of your roofing money is well spent!